Going Premium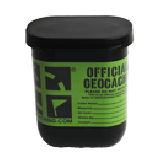 After some deliberation I have finally decided to make all my caches of size "small" and larger Premium Only, or only accessible to paid memberships on geocaching.com.
Why?
Groundspeak have geocaching apps for iPhone and Android that doesn't require the cacher to have a login name at geocaching.com. Anyone that can install the "Geocaching Intro" iPhone app may as a result find my caches, potentially destroy their hiding place and take any TBs and coins out of the box for their keeping. With the increased mainstream interest in geocaching I am seeing this as an upcoming larger problem.
Some people say "The risk for those things to happen are close to zero". Not really. I had a cache hidden in a stone wall where an iPhone cacher tore down half the wall to get to the cache, and he never put the stones back in place. I have had trackables suddenly disappear from caches, once by one noob cacher that actually had a login and stated in the log for the cache that he had retrieved my coin. That cacher only logged four caches, and my coin is gone.
I am getting tired of this, and since there is no mechanism for consistently confirming finds or for marking a cache "visible only to cachers with 300 confirmed finds" I am now relying on that one indicator showing a persons interest and dedication for geocaching: A paid membership.
Unfortunately, this approach has one serious flaw, which I am prepared to overlook. Families where one of the parents have a premium account and the spouse and all the children have free accounts will not be able to have the spouse and kids log my caches any more. I can see that this is irritating, but one has to blame Groundspeaks policy for forcing cache owners into doing this. I wish it wasn't so.
So, as of today, all caches I own that are big enough to put trackables in them will be for Premium Members only. Micros and nanos will still be available to unregistered cachers and those with an unpaid membership.